News
2021-01-18 10:01:35
924
Seoul, Korea, Hannam-dong, Itaewon, HBC, UN Village, real estate, relocation, housing, accommodation, rent, Oksu-dong, embassy, moving, home, Korea, villa, apartment, Gangnam, Seocho, Seorae village,
서울 아카데미 국제학교
(Seoul Academy International School)
Age Group : From Elementary to Middle School
Location : 16, Samseong-ro, 64-gil, Gangnam-gu, Seoul
(서울특별시 강남구 삼성로64길 16)
Foundation : 1983
Education Language : English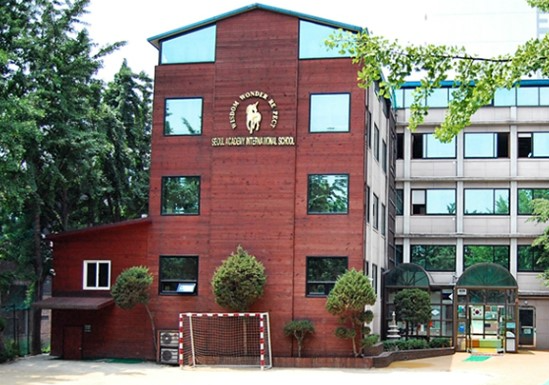 Curriculum:
Level 1~4
Elementary school education is the foundation upon which all future learning is built. As such, Seoul Academy is committed to providing each student with a safe and supportive learning environment. Our low student-teacher ratio ensures that teachers are able to give each student the attention they need to succeed.

Our classrooms are bright and inspiring; full of active, engaged learners. Our teachers are highly qualified, compassionate, and dedicated to providing meaningful learning experiences. Our curriculum is comprehensive and prepares students for the life and academic challenges in their futures. We strive to provide a well-rounded program that enables proficiency in all subject areas, the arts, physical education, and second language instruction.
We care about the social and emotional well-being of each individual student. We model and expect students to exhibit the skills and attitudes for appropriate social interaction that will enable them to be confident and productive citizens in a global community. Our goal is for students to become motivated, independent learners, capable of achieving success in a complex, ever-changing world.

Level 5~8
Seoul Academy's middle school program offers a dynamic curriculum ranging from the traditional core subjects (English, Social studies, math and science) to a wide variety of other curricula including Chinese, Computers and more. While there is a heavy emphasis on preparing students to meet the challenges of high school abroad in countries like Amercica, Seoul Academy' small-size classes ensures that every middle student receives the individual care and attention to succeed in their own particular pursuits beyond the middle school level. Indeed, one big aim of the middle school program is to ensure that each and every class is personalized, relevant and stimulating. In the process, all students will study intensively and thoroughly all subject strands expected for high school entrance in a typical secondart environment.
About us:
Vision
Seoul Academy provides all students with vast opportunities for learning and community involvement.
The entire Seoul Academy community shares the responsibility for building the academic success of each student.
Mission
The mission of Seoul Academy is to ensure students achieve their maximum potential and lead humane, creative, literate, trustworthy, self-directed and self-sufficient lives.
Motto
Wisdom is the combination of learning and experience that comes together in a truly educated person.
Wonder is the motivating force in us that allows us to want to try new thing that have not been done ; go down different paths that no one has seen, and explore new worlds that we did not know existed.
Respect is the attitude that we have toward ourselves, others, different cultures, and the world in which we live.
+82-2-554-1690
sais5541690@hanmail.net
Reply
Write Reply