News
2021-01-19 13:42:50
1302
Seoul, Korea, Hannam-dong, Itaewon, HBC, UN Village, real estate, relocation, housing, accommodation, rent, Oksu-dong, embassy, moving, home, Korea, villa, apartment, Gangnam, Seocho, Seorae village,
서울드와이트외국인학교
(Dwight School Seoul)
Age Group : From Kindergarten to High School
Location : 21, World Cup Buk-ro 62-gil, Mapo-gu, Seoul
(서울특별시 마포구 월드컵북로62길 21)
Foundation : 2012
Education Language : English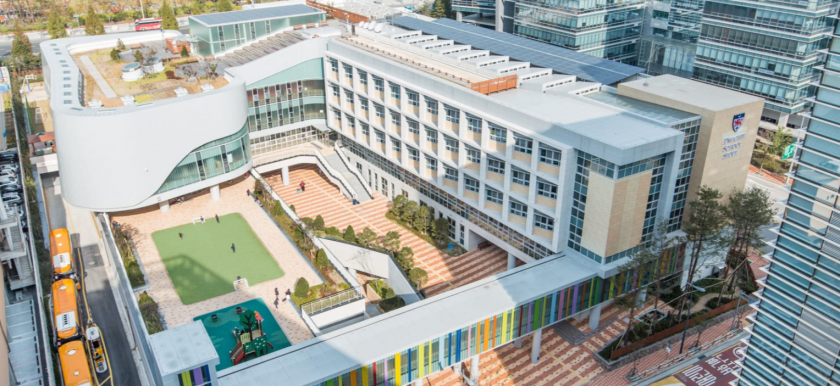 Curriculum :
Early Childhood Division
- Our Early Childhood Division offers the Primary Years Programme (PYP) of the International Baccalaureate to children ages three, four and five. At the center of the PYP curriculum are five essential elements: knowledge, concepts, skills, attitudes, and action. The aim of the programme is to help students acquire a holistic understanding of six main themes through the interrelatedness of these essential elements.
Language, Mathematics, Science, Social Studies, Arts and Personal, Social and Physical Education
Primary Years Programme
- The Primary Years Programme (PYP) is first and foremost a transdisciplinary programme organized around six themes of global significance. Additionally, there are six defined subject areas that have value in themselves and provide students with knowledge and skills to explore the six transdisciplinary themes; as well as a culminating Exhibition project.
Arts, Exhibition, Language, Mathematics, Physical, Social & Personal Education, Science, Socail Studies, Drama
Middle Years Programme
- The International Baccalaureate Middle Years Programme (MYP) in grades 6-10 connects the IB Primary Years Programme (preschool-grade 5) and the IB Diploma Programme (grades 11-12). The MYP provides a framework of academic rigour that encourages students to embrace and understand the connections between traditional subjects and the real world, becoming critical and reflective thinkers. The MYP curriculum requires mastery of eight subjects – Language and Literature, Language Acquisition, Individuals and Societies, Sciences, Mathematics, Physical and Health Education, Design, and the Arts. The engine driving the MYP through every class moves on the belief that all students can be taught to be independent problem-solvers with strong study skills. The Learner Profile allows students to assess their progress against clearly defined personal attributes. MYP teachers use internationally published IB assessment criteria as a benchmark for their grading. They provide a variety of assessment tasks, such as open-ended activities, investigations, organized debates, hands-on experimentations, and reflections, allowing students to demonstrate their achievement according to the determined criteria.
Physical & Health Education, Language & Literature, Advisory Program, Arts, Design, Individuals & Societies, Language Acquisition, Mathematics, Sciences, Personal Project
Diploma Programme
- The Diploma Programme of the International Baccalaureate (IB Diploma) is a course of study for the last two years of High School. Therefore Grade 11 and 12 students are all considered High School Seniors at Dwight School Seoul. It leads to external examinations and the award of a diploma which is recognized by leading universities around the world. IB Diploma candidates are required to study six subjects. Three subjects are taught at Higher Level (HL), the others at Standard Level (SL). While it is possible to take four subjects at Higher Level, this is only recommended in exceptional cases. HL courses represent 240 teaching hours; SL courses represent 150 teaching hours.
Group 1 : Language A - Studies in Language & Literature
Group 2 : Language B - Language Acquisition
Group 3 : Individuals & Societies - Economics, History, Psychology, Business Management, Geography
Group 4 : Sciences - Biology, Chemistry, Phisics, Computer Science
Group 5 : Mathematics - Analysis and Approaches, Applications and Interpretation
Group 6 : The Arts - Music, Theatre, Visual Arts, Film
* Students can substitute their group 2 subject for an additional group 1 subject and they can also substitute their group 6 subject for an additional group 3 or 4 subject.
About us :
History - More than 149 Years of Tradition
DWIGHT'S LEGACY of innovation and personalized learning dates back to 1872. We are proud of our long and rich history as a premier independent school, landmark New York City educational institution and pioneering global network of schools. From the very beginning, Dwight was designed to prepare graduates for admission to Harvard and Yale; our school's namesake is Yale's twelfth President, Timothy Dwight V. For more than 149 years, our visionary leaders have transformed the educational landscape, while our illustrious alumni have left their mark on the world.
Leadership - Head of School Welcome
At Dwight School Seoul, positive energy in the corridors develops into a sense of wonder and discovery in the classrooms and internationally minded students prepare themselves to meet the needs of a rich curriculum based on international standards with benchmarkes tailored to meet the global needs of our international student population. All students will thrive in the challenging, productive and positive learning environment we offer at Dwight School Seoul.
+82-2-6920-8600
admissions@dwight.or.kr
Reply
Write Reply