News
2021-01-20 14:25:38
981
Seoul, Korea, Hannam-dong, Itaewon, HBC, UN Village, real estate, relocation, housing, accommodation, rent, Oksu-dong, embassy, moving, home, Korea, villa, apartment, Gangnam, Seocho, Seorae village,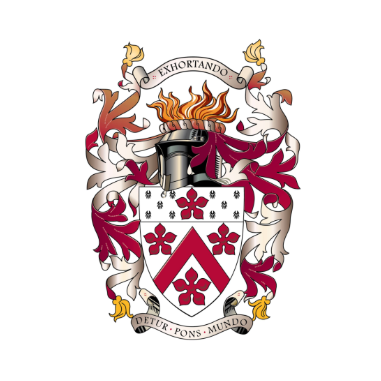 덜위치컬리지서울영국학교
(Dulwich College Seoul)
Age Group : From Kindergarten to High School
Location : 6, Sinbanpo-ro 15-gil, Seocho-gu, Seoul
(서울특별시 서초구 신반포로15길 6)
Foundation : 2010
Education Language : English
Curriculum :
Ducks
DUCKS caters to our students from Nursery to Year 2 (ages 3 to 7) and provides a happy and purposeful introduction to learning.
In DUCKS our approach to learning is student-centred and cross-curricular. Our inquiry-based learning model nurtures learning dispositions and engages students in topics in which they express interest. Children learn how to communicate their ideas and listen to others, to solve problems and to persevere with relevant tasks.
Just as each child has different interests, each child has an individual learning style. We understand that students make progress in different areas at different rates and we work closely with parents to support their child's unique learning journey.
Our DUCKS environment is specially designed to meet the needs of our youngest students. We encourage outdoor learning to develop their curiosity and look to nurture confident young learners who take pride in their achievements.
Junior School
Our aim is to ensure that all the children in our care are happy, confident and enthusiastic learners. We provide an appropriate and balanced academic challenge that enables students to realise their unique potential in a supportive environment.
Junior School students engage in topic-based learning, a cross-curricular approach that integrates different subject matter under an umbrella topic or area of interest. Students have dedicated English and Mathematics lessons and specialist teachers for Mandarin, Physical Education, Art, Design Technology and Music. Where possible, the learning in these subjects is also linked to the current topic.
We offer a stimulating creative curriculum giving students greater autonomy over time, allowing them to take greater responsibility for their learning. Regular assessment tracks student progress to ensure all children achieve to the best of their abilities.
Senior School
We aim to develop confident, thoughtful, outward-looking young people.
We deliver a rigorous academic programme but believe that successful students are not defined solely by their attainment in tests and exams. Our programme of study allows students to maintain breadth as well as depth, based on the National Curriculum for England and Wales leading up to the IGCSE syllabus and the International Baccalaureate Diploma Programme (IBDP). The IBDP is an internationally recognised programme providing opportunities for collaboration and student-led, in-depth research into areas of interest.
Our co-curricular programme provides opportunities for students to excel in sports and performing arts and we encourage all our students to take part in a service project or join a community group.
About us :
Dulwich College is one of the UK's oldest independent schools, founded in South London as a boys' school in 1619. Dulwich College International (DCI) was established to bring the Dulwich education to students around the world and is now one of the fastest growing UK independent school networks.
The Dulwich College Seoul curriculum follows the best practice of the Early Years Foundation Stage Framework and English National Curriculum. With our Cambridge International Examination (CIE) accreditation, we offer the IGCSE programme and our International Baccalaureate World School status enables students to proceed thereafter with the IB Diploma programme. Our College is accredited by the Council of International Schools (CIS) and the Western Association of Schools and Colleges (WASC).
Dulwich College Seoul is situated on a purpose-designed city campus just south of the Han River in the centrally located Seocho District. Our campus hosts outdoor play areas, an all-weather sports field, a futsal astro court area, an indoor gymnasium and a 25-metre indoor swimming pool. Facilities also include a 250-seat auditorium, a black box theatre, a dance studio, self-contained suites of music rooms, two fully stocked learning resource centres and libraries, science laboratories, an outdoor low ropes course, a food technology room, art and design workshops and a kiln room.
+82-2-3015-8500
admissions@dulwich-seoul.kr
Reply
Write Reply