News
서울프랑스학교
(

Lycée Français de Séoul

)
Age Group : From 3 to 18 years old
Location : 7, Seorae-ro, Seocho-gu, Seoul
(서울특별시 서초구 서래로 7)
Foundation : 1974
Education Language : French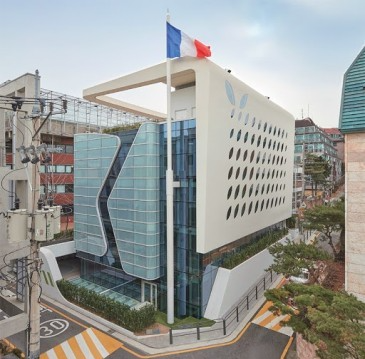 Curriculum :
Kindergarden
Elementary School
Middle School

High School
About us :
Lycée Français de Séoul (French School of Seoul, LFS) is an institution established in South Korea since 1974. Our approved school provides French-style education in a multilingual environment. Our French, Korean and international students benefit from personalized support, enabling everyone to succeed and to define their project.
The place of modern languages and the cultures associated with them are a strong focus of our educational project. This extensive educational offer, coupled with our educational approach in languages that integrate an International American pathway, allows our students after the French Baccalaureate to consider continuing their studies in the language of their choice.
Our educational policy invites students to take part in school life. Learning about autonomy, taking responsibility and the chance to express and defend one's ideas for a collective interest allow our students to awaken into future citizens while participating in the evolution of the well-being of the community.
The close management in the LFS makes it possible to build a relationship of trust with the families offering better support throughout the schooling. This proximity offered by our pedagogical model is materialized by a detailed knowledge of each student and opens the opportunity for parents to play a part in our educational mission.
Accredited for all levels from Petit Section in Kindergarten to Terminale (grade 12) in High School, LFS is part of the Agency for the French Education Abroad (AEFE) network. Thus, our students can benefit from competitions, projects, and international exchange programs that enrich
their skills.
+82-2-535-1158
secretariat@lfseoul.org
Reply
Write Reply