How to live
Property type - Apartments The most popular type of housing in Korea, apartment is residence with five or more floors. There is two types of apartments. One is only residence and the other has within the complex basic convenience facilities like supermarket, fitness center and so on. - Villas The villas are lower than five floors housing blocks with guards. They are usually larger than averaged apartments. Many of them in the international districts are designed and built for the foreign tenants. Some of the villas have their court yards. - Officetel It is a complex word that combines the words 'office' and 'hotel'. It refers to buildings that are built for both accommodation and business. Many of equipped with appliances and underground parking. - Single family houses Like its names implies, single family houses are houses that are built for a single household on housing site. In urban downtown areas, it is hard to come across single family houses. - One room It is a studio type apartment or villa. There is not enough parking place and affordable housing options for singles and students.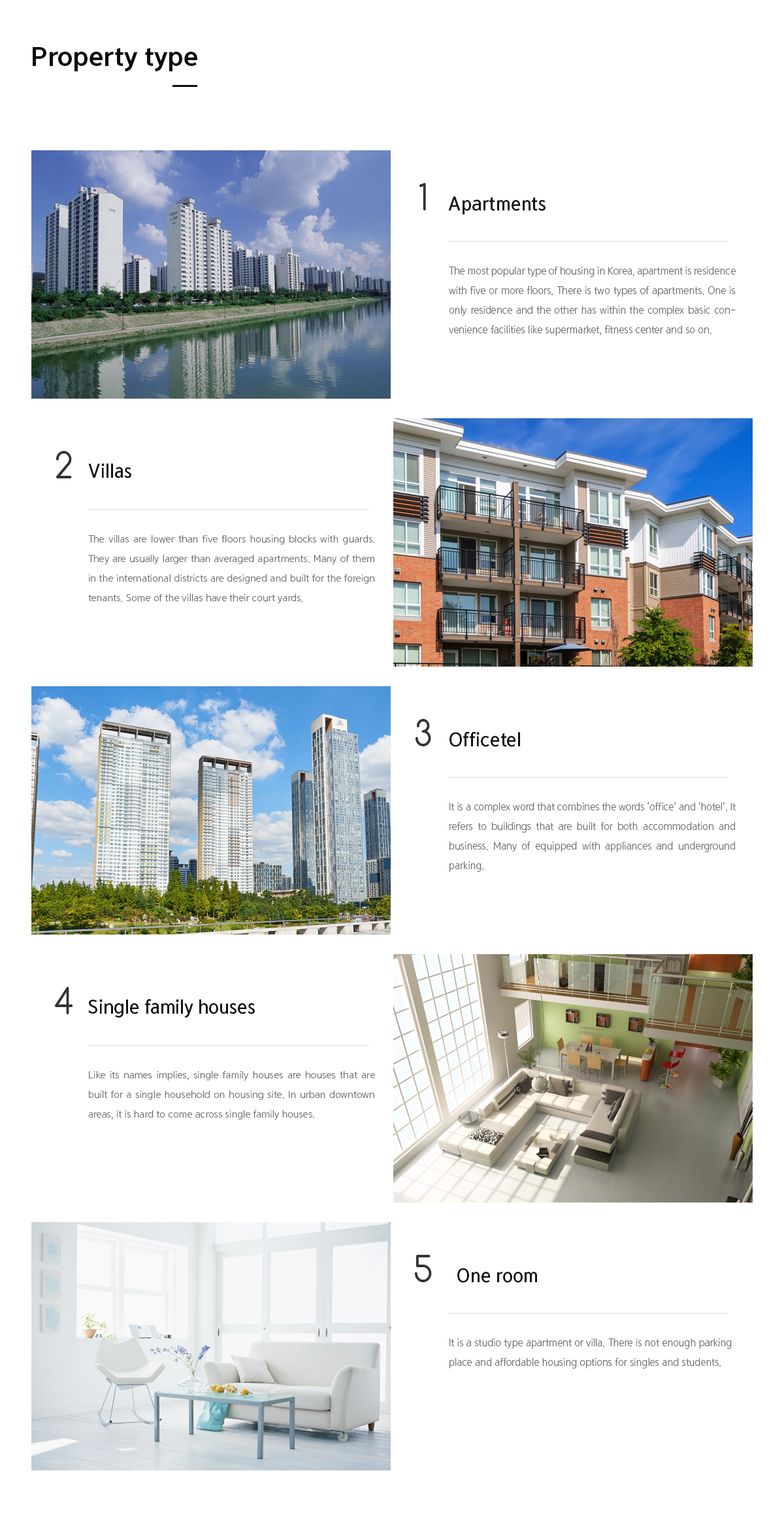 - Jeonse (Deposit system) Korea has a unique rental system named Jeonse. Before moving into a house, tenants usually pay a large sum (60%-90% of sale value) to the landlord. When the rental period end, the deposit is returned to the tenant in full. - Wolse (Monthly Rent) You can get accommodations on a monthly rent basis. However, you will still have to pay a small deposit, much smaller than Jeonse. The deposit may change based on the monthly rent price and payment options. -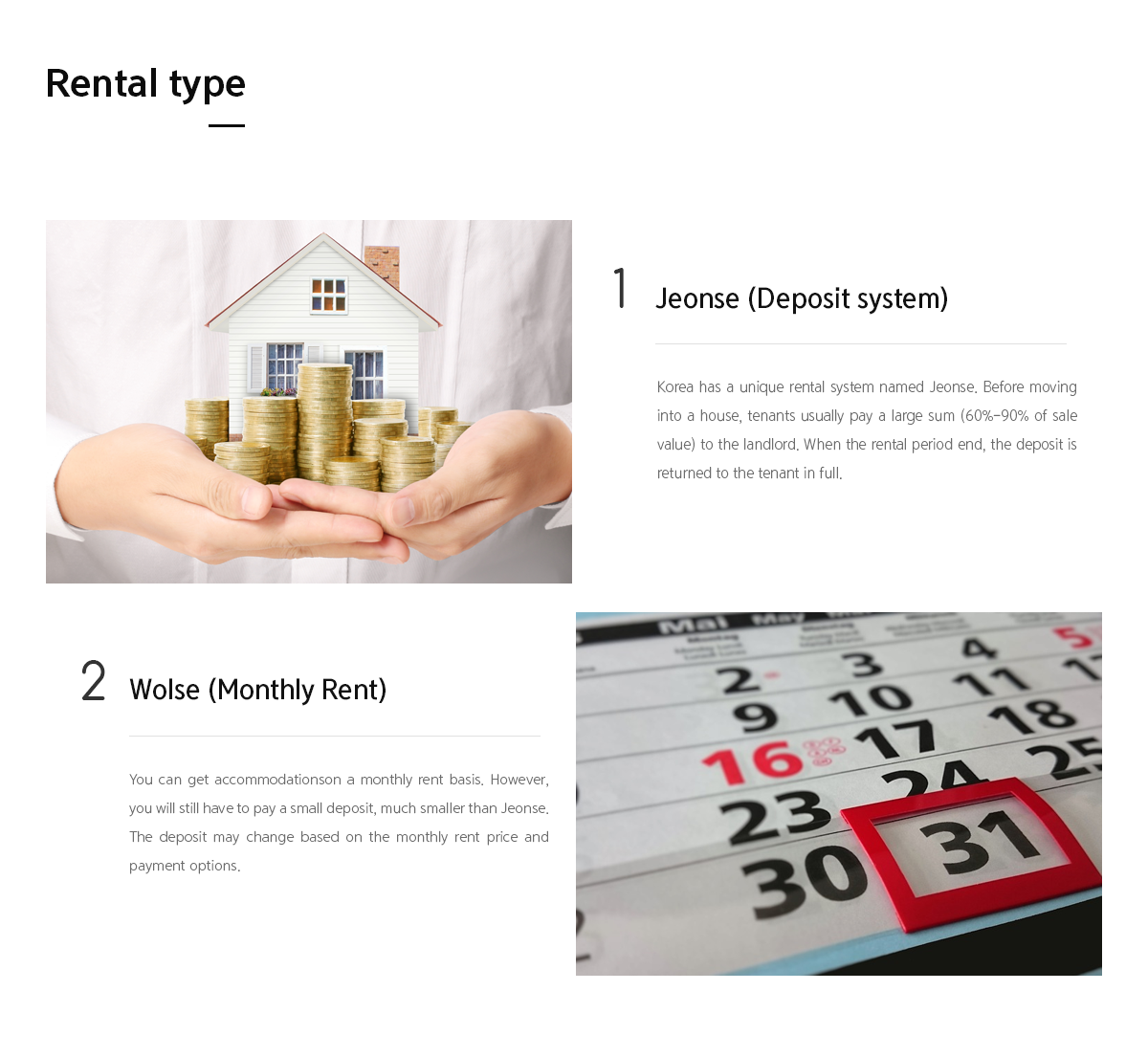 How to pay utility bills - Direct payment You can go to a bank with bills and pay the utility bills to the bank but some banks do not assist you in paying utility bills and instead, machines are provided for these services. These machines can be used by only customers who have an account at the bank. If you are familiar to use the machine, you can visit a convenience store. However, if you have difficulties finding a bank or a convenience store where has the machine, go to the post office. Every post office handles utility bills. - Automatic withdrawal Set a date for when each bill will be withdrawn from your account. Automatically each bill pay from your account. Be sure to remember the withdrawal date and leave enough money in your bank account to cover the bill unless you want to pay a late fee.