How to live
Property Type
1Apartment
The most popular type of housing in Korea, the apartment is a residence with five or more floors. There are two types of apartments. One is the only residence and the other has within the complex basic convenience facilities like supermarket, fitness center and so on.
2 Villas
The villas are lower than five floors housing blocks with guards. They are usually larger than average apartments. Many of them in the international districts are designed and built for foreign tenants. Some of the villas have their courtyards.
3 Officetel
It is a complex word that combines the words 'office' and 'hotel'. It refers to buildings that are built for both accommodation and business. Many of equipped with appliances and underground parking.
4 Single-family house
Like its names implies, single-family houses are houses that are built for a single household on a housing site. In urban downtown areas, it is hard to come across single-family houses.
5 One room
It is a studio type apartment or villa. There is not enough parking place and affordable housing options for singles and students.
Rental type
1Jeonse (Deposit system)
Korea has a unique system named Jeonse. Before moving into a house, tenants usually pay a large sum (60%~90% of sale value) to the landlord. When the rental period end, the deposit is returned to the tenant in full.
2 Wolse (Monthly rent)
You can get accommodation a monthly rent basis. However, you will still have to pay a small deposit, much smaller than Jeonse. The deposit may change based on the monthly rent price and payment options.
Garbage Disposal
Garbage is separated by type and collected at certain days and times. It is important to separate and discard your garbage according to the guidelines in your district. Garbage is usually collected early in the morning, so it is best to put your garbage out after 10 pm the night before 1 am.
Especially, the way of recycling disposal is slightly different from the local areas, so you should ask neighbor-hood about it.
1 Non-Recycle & General Waste
Put your garbage in a bag specially designed for general use. Common garbage is all garbage exclusive of recycle and food waste. You should buy a standard plastic garbage bag (종량제, Jongnyangje) from super-market. There are 4 sizes of plastic garbage bags (10L, 20L, 50L, 100L). If you are a single household, 10L would be the best.
2 Food remains
Food waste should be strained to removed excess liquid and disposed of in a food waste bag or put in the neighborhood disposable food waste container (varies by region). RFID- and volume-based food waste treatment charging systems are operated by each local government.
3 Recyclables
When you throw away trashes, you should separate it.
Paper, glass, steel, plastic, and fabric are all recyclable. Cans and plastic bottles need to be dried and flattened before being discarded.
How to use banking services
* How to open a bank account
* Required documents: Identification Card (passport, Alien Registration Card, Resident Registration, etc.), Seal (stamp), Money to deposit
* Instruction
Deposit and Withdrawal
• Bank Teller prepares the application for deposit or withdrawal and go to the teller's counter. A PIN (Personal Identification Number) is not required to make a deposit but must be provided to make a withdrawal.
• An Automated Teller Machine (ATM) can be used with a bankbook or Debit card. You must enter your PIN to make a transaction. If you enter the wrong PIN 3 times in a row, you will not be able to make the transactions (inquiry, deposit, or withdrawal). ATM transactions are also subject to fees if you use it out of the bank's office hours, or used at another bank.
Bank Hours
• Monday through Friday: 09:00-16:00
• Before and After the Bank office hour: Bank ATM hours 9:00 to 24:00 after 24:00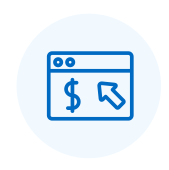 Internet Banking
• Internet banking refers to banking services provided via the Internet.
• Online banking allows you to check account balances, check the history of deposits and withdrawals, and make remittances using your own bank accounts.
• To apply for internet banking, you will need an authentication certificate, issued online at the Korea Financial Telecommunications and Clearings Institute, and a secret card and One Time Password (OTP) card issued from your bank. Please visit your bank for more information.
How to pay utility bills
1Direct payment
You can go to a bank with bills and pay the utility bills to the bank but some banks do not assist you in paying utility bills and instead, machines are provided for these services. These machines can be used by only customers who have an account at the bank. If you are familiar to use the machine, you can visit a convenience store. However, if you have difficulties finding a bank or a convenience store where has the machine, go to the post office. Every post office handles utility bills.
2 Automatic withdrawal
Set a date for when each bill will be withdrawn from your account. Automatically each bill pay from your account. Be sure to remember the withdrawal date and leave enough money in your bank account to cover the bill unless you want to pay a late fee.
Medical Services in Korea
Clinics and Hospitals
Clinics and hospitals in Korea are categorized into three tiers: Primary care institutions, Secondary care institutions, and Tertiary care institutions.
Primary care institutions or first-tier medical facilities include private hospitals and public health centers and provides comprehensive medical diagnostics based on early signs of health problems.
Secondary care institutions or second-tier medical facilities are hospitals more than 4 medical departments, each with specialists, and provide medical care for both inpatients and outpatients. This type of facility has 30 to 500 beds.
Tertiary care institutions or third-tier medical facilities are "general hospitals" or "university hospitals" with 500 or more beds and medical specialists in all medical departments.
Things to Know about a Doctor's Visit
1How to find a clinic/Hospital
You can easily find a clinic with your computer or smartphone, but Google maps are not very helpful in Korea. Try "Naver Map (네이버지도)" or "Kakao Map (카카오지도/다음지도)".Search "병원" for any type of clinics or hospitals, and "대학교병원" for university hospitals. University hospitals have an international health care center, which offers services in English or other languages for foreigners, but are more expensive and usually have long wait times.​
2 Register at an international
health care center
You need to register before seeing a doctor. At university hospitals, this is done at an international health care center (국제진료센터). You are asked to complete a form about your personal information such as name, address, and ARC number if you are a registered foreigner. Your ID such as ARC or passport must be presented.
3Get prescription and medications
After seeing a doctor and paying the bill, you receive a prescription and the location of nearby local pharmacies. For tourists, medications are given at the pharmacy inside the hospital.
Pharmacies
Medicines that can be purchased without a prescription include digestives, nutrients, pain relievers, antihistamine, some cold medicines, etc. Medicines including antibiotics, hormone drugs, and pain relievers for serious symptoms should be purchased with doctor's prescription.
List of pharmacies that open on weekends or at late night: http://www.pharm114.or.kr (Korean language only)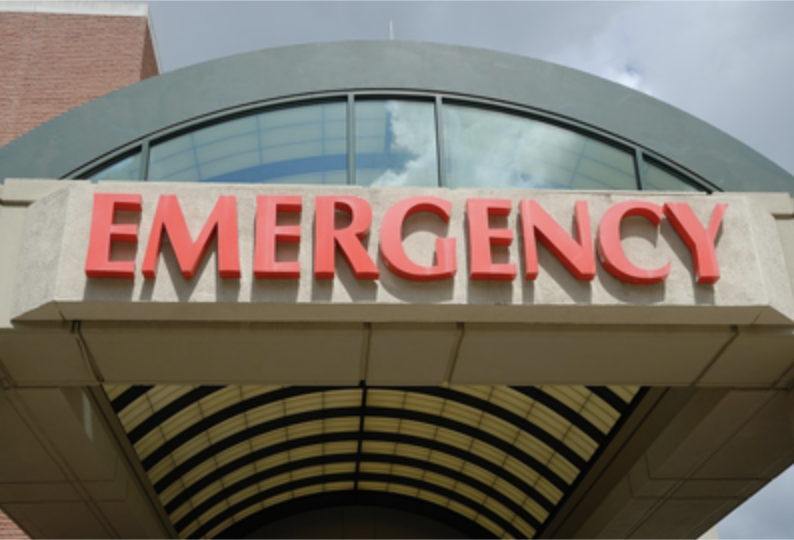 For Emergencies
Call 119 (no area code) for an emergency. Your location is automatically identified and the 119 rescue team provides immediate medical assistance such as sending an ambulance. When a foreigner calls, the 119 staff is connected with a translator of the Korea National Tourism Organization. The 119 rescue service is free of charge.
Call 1339 for the emergency medical information center and to speak to an English speaking doctor.
List of General Hospitals with International Healthcare Centers
Yeouido St.Mary's Hospital (여의도 성모병원)
10, 63-ro, Yeongdeungpo-gu, Seoul (Yeouido-dong)
Tel : 02-2779-2212
Seoul St.Mary's Hospital (서울 성모병원)
222 Banpo-daero, Seocho-gu, Seoul
Tel: 02-2258-5745, 5746
Emergency center: 02-2258-2003~5
Seoul National University Hospital (서울대병원)
101 Daehangno, Jongno-gu, Seoul
International Health Center
Tel: 02-2072-0505, 2890
Shinchon Severance Hospital: Yonsel University International Health Care Center (신촌 세브란스)
134 Sinchon-dong, Seodaemum-gu, Seoul
Tel: 02-2228-5800, 5810, 5814
Asan Medical Center (아산병원)
388-1 Pungnap2-dong, Songpa-gu, Seoul
Tel: 02-3010-5001
Samsung Medical Center (삼성의료원)
50 Irwon-dong, Gangnan-gu, Seoul
Tel: 02-3410 -0200
Soonchunhyang University Hospital (순천향대학병원)
22 Daesagwan-gil, Yongsan-gu, Seoul
Tel: 02-709-9158 (English) / 02-710-3090 (English & Japanese)
Website: http://schuh-internationalclinic.com/
Gangnam Severance Hospital: Yonsei University International Health Care Center (강남 세브란스)
712 Eonjuro, Gangnam-gu, Seoul
Tel : 02-2019-3600
Hanyang University Medical Center (한양대병원)
17 Haengdang-dong, Seongdong-gu, Seoul
Tel: 02-2290-9553, 9578 (English) / 02-2290-9579 (Russian)
Kyunghee University Medical Center (경희대병원)
23, Kyung Hee Dae-ro, Dongdaemun-gu, Seoul
Tel: 02-958-9644 / 02-958-9477
Chung-ang University Hospital (중앙대병원)
224-1, Heukseok-dong, Dongjak-gu, Seoul
Tel: 02-6299-3025
Konkuk University Hospital (건국대병원)
4-12 Hwayang-dong, Gwangjin-gu, Seoul
Mobile
Month-to-month plans for mobile phone are not typically available to non-Korean citizens. Some foreigners find it easier to buy pre-paid phones. In order to get a phone number issued to you, you must present your alien resistration card.
If you do not have an alien registration card, you can still use the pre-paid phone service called, "card phone." This service has no registration or hidden fees, but rates are slightly higher than other mobile phone services. Though this service, you can recharge your phone with pre-paid phone cards (avilable in various amounts starting from 10,000won).