News
2018-03-21 09:07:54
3568
Apartment in Seoul, rent in Seoul, 외국인 렌트, realty, 렌트, 임대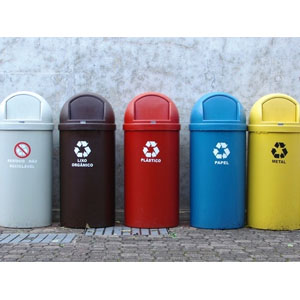 ◈ Garbage Disposal
Garbage is separated by type and collected at certain days and times. It is important to separate and discard your garbage according to the guidelines in your district. Garbage is usually collected early in the morning, so it is best to put your garbage out after 10 pm the night before.
Especially, the way of recycle disposal is slightly different from the local areas, so you should ask neighborhood about it
Non-Recycle & General Waste
Put your garbage in a bag specially designed for general use.
Common garbage is all garbage exclusive of recycle and food waste. You should buy a standard plastic garbage bag(종량제, jongnyangje) from supermarket. There are 4 kinds of plastic garbage bag(10ℓ, 20ℓ, 50ℓ, 100ℓ). If you are single household, 10ℓ would be the best.
Food Remains
Food waste should be strained to removed excess liquid and disposed of in a food waste bag or put in the neighborhood disposable food waste container (varies by region). RFID- and volume-based food waste treatment charging systems are operated by each local government.
Recyclables
When you throw away trashes, you should separate it.
Paper, glass, steel, plastic, and fabric are all recyclable. Cans and plastic bottles need to be dried and flattened before being discarded.
Reply
Write Reply